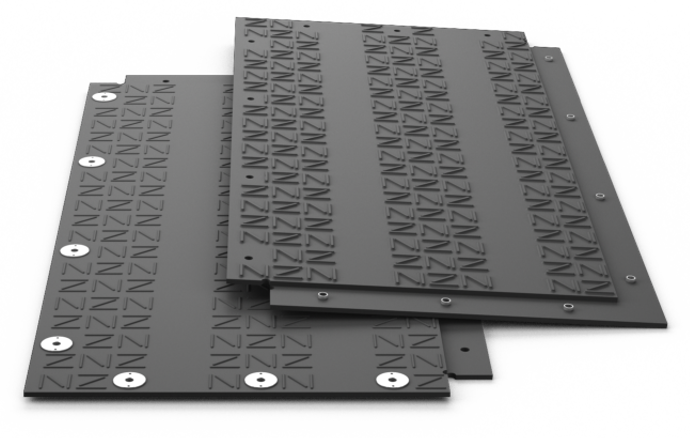 Features
The newly designed profile with standardised ruts is suitable for driving over with a pallet truck or wheelbarrow. The varioMAT 2 is ideal for use on small construction sites, up to heavy-duty use of tracked vehicles and heavy construction machinery. Thus it offers application possibilities for events, construction and infrastructure. Two people can lay up to 60 varioMat 2 per hour without any additional aids.
Logistics
For temporary use, our panels are easier to transport than most alternative road mats. This means that more floor mats can be loaded onto trucks or containers, reducing transport costs.
Our services
With our products and services, we are at your disposal for rent ex warehouse, for collection by the customer or incl. service, i.e. with transport, assembly and disassembly according to plan as well as final cleaning. On request also for purchase. We will be pleased to provide you with a free, non-binding and individual offer.
TECHNICAL DATA
| | |
| --- | --- |
| Material: | polyethylene, high molecular |
| Measurements: | 1000 mm x 2000 mm x 31,5 mm (incl. profile) |
| Usable area: | 1,71m² per panel |
| Weight: | approx. 40,5 kg |
| Surface: | 5mm & 2,5mm profile |
| Color: | black |
| Load capacity: | approx. 130 to. (depending on substrate) |
| Transport: | 540 panels (923m²) |